connecting albury businesses
Join Albury Business Connect and together we can help your business thrive through networking, advocacy, and support.
Albury Regional Mental Health Initiative
Albury Business Connect and Justin Clancy MP, Member for Albury,
have partnered with Leora.ai to bring the Albury Regional Mental Health Initiative to small to medium businesses in the Albury LGA.

Get started in less than 60 seconds.
Thinking about joining us?
At Albury Business Connect, we believe that by encouraging leadership and building community, we will grow.
Check out the ways that we can help you. 
Get Connected
Connect with over 400 businesses and join the growing Albury business community.
Build Partnerships
Join an industry group or network and find your strength in numbers.
Stay Informed
Stay up to date on the latest local, state and national news that matters to you and your business.
Be Supported
Have your voice heard by the team at Chamber, your business community and beyond.
Keep Learning
Learn from industry professionals through ABC-run workshops and events.
Get Involved
Present at an event, engage with others online, share your thoughts and ideas.
connecting people &
growing businesses
We are proud to be the voice of the Albury business community, and connect businesses with one another.
We're one of Australia's leading regional business chambers.
With over 400 businesses making up our member base – from sole traders to large organisations, not-for-profits and local, regional and national businesses – we pride ourselves on being the voice of the Albury business community, providing information, support, and advocacy. We work closely with BusinessNSW and Business Wodonga to deliver the two cities, one community philosophy.
Membership pricing is tiered based on the size of your business and whether your business is not-for-profit. You can also join as an individual or student.
Join Albury Business Connect and together we can help your business thrive.
AlburyCBD promotes Albury's bustling city hub. We showcase the businesses that give our regional community life and the people behind those businesses who make it tick.
Explore the #HeartofAlbury, browse the curated selection of products, or find where to spend your AlburyCBD Gift Card – this is your one place for everything AlburyCBD.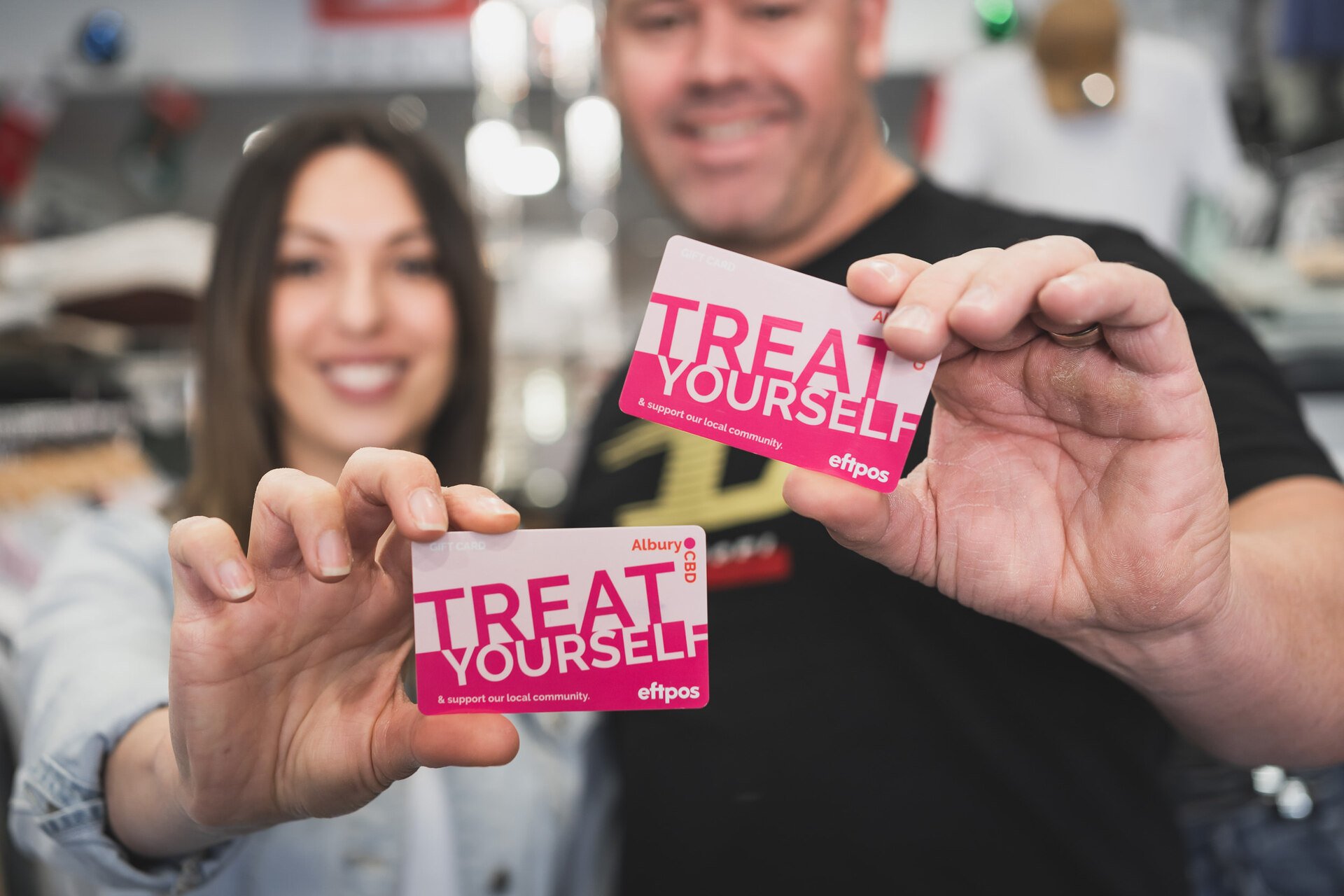 We can tell you how wonderful we are… or you can hear what our members have to say!
"Albury Business Connect is engaging and well organised, setting the gold standard for the region. I have felt highly supported over the last 12 months by their operations team. It is good to be a part of progressive and caring business community where I feel that I belong."
"Whilst working with the team they have been nothing but engaging, friendly, thoughtful, and at all times pragmatic. They are the doorway into understanding the business climate, the businesspeople, and how to get things done, and also what are the best ways to ensure success. The team's support has been nothing but extraordinary."
"Joining ABC has given me a sense of being part of the local business community, which has provided me with invaluable connection and support. This extended network, as well as regular information sessions, has helped expand my skillset and increase my confidence within my own business."
Thanks to our Platinum and Media sponsors
Subscribe to our newsletter